Self Service Composites
No composite photography companies in your area? Prefer to take the photos on your own timing? Our "Self Service Composite" is the perfect option. Take individual photos with your own camera, send us your images, and we will create a personalized composite for your group! Quick, easy, and affordable!
How it Works
1
Set Up Equipment
We mail you professional lighting equipment and a photography backdrop for use during your session. Set-up takes just minutes! Or, use your own lighting and backdrop!
2
Photograph Students
Take pictures of students using your own camera, including most cell phones! Modeling guides provided to help with posing students.
3
Upload Photos
Upload photos to DGPortraits.com using our secure platform and return equipment in provided postage-paid box.
4
Receive Composite
Receive a beautiful, professional composite print of your group.
Have your classes moved completely online? We've got you covered.
Even if your program is completely online, that doesn't mean you can't celebrate your group with a memorable composite. Our "Selfie" composite is a fun way to commemorate this very unique year. You set the guidelines... serious, silly, themed, creative... and we compile the "selfies" just like a traditional composite.
Click
here
to view a sample of one of our favorite "selfie" composites.
Frequently Asked Questions
Equipment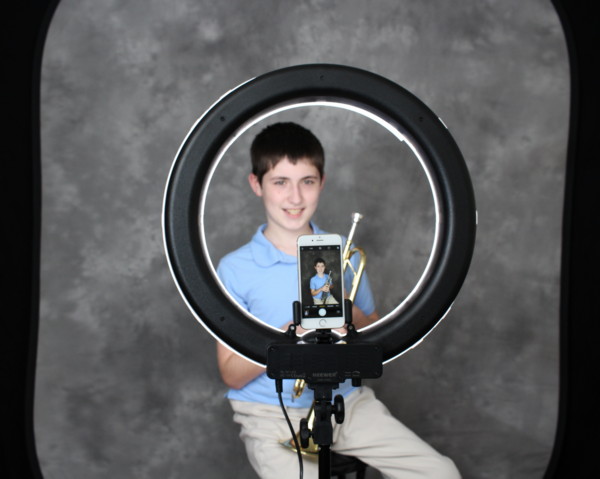 What types of equipment do you provide?
For a small rental fee we provide the photo backdrop and external lighting equipment. You provide your own camera equipment. Most cameras (and even cell phones) will work to provide a quality image for your composite.
Can I use my own equipment and just have you design the composite?
Absolutely! If you already have the photos and just need help assembling the final product, we would be happy to help!
Fundraising Options
Can we resell a mini version of the composite?
Yes! Your members can purchase the mini composites as a keepsake. We can provide you with a PDF order form to aid in your composite sales. Your organization sets the price for the mini-composite and collects orders and payment. Once ready, you simply submit your bulk order to DGPortraits along with a low flat fee for each print package. The completed orders will be mailed directly to your organization for distribution.
Can we resell the individual portrait print?
Yes, the individual portrait can be offered for resale. Please note that we only recommend this option with high quality photographic equipment. Your members will have several packages to choose from. We will provide you with a paper order form for each member. Your organization sets the price for the packages and collects orders and payment. When ready, you simply submit your bulk order to DGPortraits along with a low flat fee for each package. The completed orders will be mailed directly to the organization for distribution.
Photography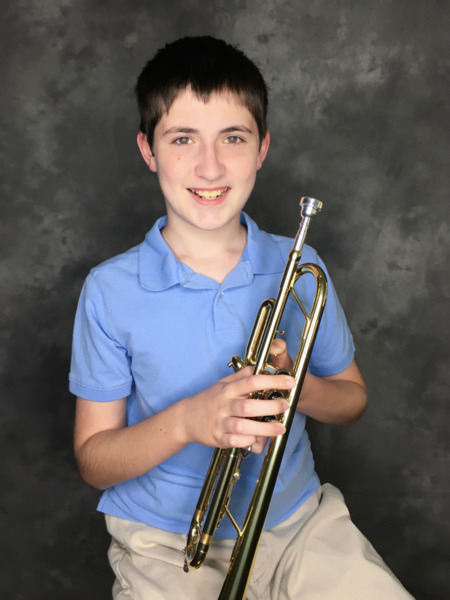 Photo taken with provided lighting and iPhone 6
How do I take the best photos?
We will provide you with helpful tips on camera settings, studio set-up, and posing to ensure a quality composite you can be proud of for years to come.
How do I submit the photos to you?
We provide an easy online interface for you to upload images to our designers. You can also provide the photos via dropbox, google drive, or other cloud storage services if preferred. To ensure a great final print, we require, the photos to be renamed to the individual's name exactly as you would like it displayed on the composite (i.e. "Jane Smith.jpg").
Composite Print
What will the layout be for the composite?
We customize each composite to your organization. We are happy to take specific requests in regards to color scheme, order of layout (alphabetical, by instrument, etc), highlighting leadership positions, and more.
What size is the completed composite?
Most groups receive a 24x36 or 30x40 composite. We will work with you to determine the size that best meets your organization's needs.
When will I receive my composite?
The composite print is mailed to you within one month of receiving your approval of the composite proof. Please note that due to the difficulty and cost in shipping large frames undamaged, you are responsible for acquiring your own frame for the provided print.